About ITICA
International Training Institute of Culinary Arts (ITICA) is a world-class culinary training center, delivering programs accredited by the Bangladesh Technical Education Board (BTEB). It was established in the year 2017, with a mission to become the leading culinary training provider in Bangladesh and redefine the way in which professional & personal culinary training is delivered across the country.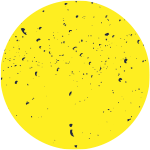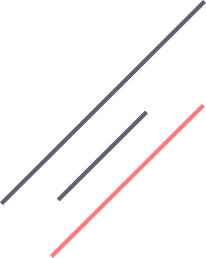 Being as private and not-for-profit making organization, ITICA considered the best in Bangladesh and its Uniqueness among others is it serves you the with best quality culinary education and the first priority always has been in culinary training… every single degree programs has the capacity to help the students with career placement and advancement around the globe which include on field experiences and professional touch ups.  These programs lead the students to become professional chefs eventually as this is the prestigious platform to set the bridge to become one. ITICA have such international standards thus the training programs are carried out by highly experienced professionals who are mostly carrying their duties in 5 star hotels and top organizations. all the classes have been arranged their best available technical support and smart facilities which enable the students to get academic study along with hands-on, lab based and professional kitchen room learning . Our strategy is to create a sustainable, profitable PARTNERSHIP NETWORK with exceptionally talented people and organization of hospitality industry to develop TOP QUALITY SERVICES
MISSION & VISION
Empower people to create excellence in Culinary Arts and Hospitality Industry. To transform culinary and hospitality industries to next level introducing continuous innovation and modern trends to create happy, memorable and shareable experience for everyone.
WHO ARE WE?
MANAGEMENT
This is an ambitious workgroup of enterprising people who, not only cherish and disseminate the artsy sides of cooking, but also keep a constant intent to take the related industries to the next level/s with their professional expertise. Here follow notable particulars of some key members in it.
NAZMA HUDA
Chairperson of ITICA
Founder & President of Women Culinary Association
Organizing Secretary of Dhaka Women Chamber of Commerce & Industry (DWCCI)
Editor of SPOON Magazine


An esteemed culinary specialist and organizer over 15 years who is also the founder of Naz Cooking School & Catering as well. Her constant aim and passion is to support and promote helpless and general women in achieving their goals, by converting their interest in the sector of cooking into a useful craft towards improvement of their lives.
MAHBUB ROHEL
Founder & Director Operations


Visionary thought leader, bringing over 15 years of experience in establishing operational optimization across diverse industries in both national and international operations. Recognized for talents in strategy development and providing corporate vision. Converts strategic plans into tactical reality through guiding companies in establishing themselves as viable business. Devises and implements new programs and initiates successful processes to produce new product with maximum revenue.
SHAIFUL ISLAM
Founder & Director Planning


A business graduate from IBA-JU and NSU has 15+ years' experience working in big conglomerates of Bangladesh including SQUARE Group and multinational companies including Ogilvy & Mather and Shun Shing Group. After getting experience from practical and highly professional business world, he intended to start his own business in 2016 and along with his partners founded Total Hospitality Management Ltd., a fastest growing company serving quality products and services in hotel and restaurant industry. He also founded Marketing Communications agency Fireflies Limited in 2020 to cater the ever-growing advance marketing solutions to the most successful brands of Bangladesh. His visionary mind always looking for new arenas of potential business ventures.
ITICA got accreditation of Bangladesh Technical Education Board (BTEB). Our strategy creating a sustainable, profitable PARTNERSHIP NETWORK with exceptionally talented people and organization of hospitality industry to develop top  quality services. We are also a proud co-worker with the government, as they are running many ever ending initiatives. We are working with SEIP-ISC program to trigger faster rates of economic growth and human development of this country. We are highly honored and obliged to a part of it.
What Do We Offer!!!
ITICA Culinary Arts Programs develop students' contemporary skills in food preparation and presentation multi-cuisine, pastry and desserts and kitchen management through hands-on training and classroom learning. Over the course of years, students acquire all the fundamental skills necessary to work in the finest dining establishments in one of the fastest-growing industries.
Professional Programs
ITICA specially trains and equips students in industry best practices for work placement in the HospitalityIndustry internationally. The Professional Diploma Programs here helps student chefs to seamlessly integrate, effectively deliver and excel in the industry. It has trained over 500 student chefs across its various course programs and maintains a record of 100% work placement for its students who have
been successfully ​placed in not only locally but also in the international market.
Amateur Programs, Artisan Courses & Short Master Classes

The Certificate Programs for serious amateurs in Culinary Techniques in Cookery / Patisserie provides the skills and confidence necessary to whip up truly outstanding culinary creations. Artisan Courses offered here to focus on handmade Bread, Pizza and Chocolate etc, helping one understand the craft of Artisan production and get a scientific understanding of what makes the process successful.
Attachment / Internships: 
During the internship, students will be training in the city or the surrounding area at the most appropriate culinary establishment for their culinary skills level. This is where they will learn all the tricks of the trade.
Job Placement Facilities:
We specialize in identifying, evaluating, and placing leadership and management talent in the hospitality industry. We have a plan of providing job placement to our students in hotels, resorts, restaurants, private clubs, private clients and food service companies that can present exactly the kind of professional candidate they need to solve any business challenge.
Chef's skill development:
Being the best in the food industry chef's contribution holds no bounds.  Chefs may work in hotels, restaurants, private homes or in a food shop but everywhere they are responsible for directing the cooking staff to make administrative decisions. They need to have to advanced skills to handle the three-way pressures from authority to the kitchen. Chefs need to be the quick decision-maker so other tail-ending works can be done with no delay moreover the chefs play the role of the businessman as he has to keep in mind both cooking food and cutting costs in every possible way. Best chefs can handle every tough situation and keep the environment clean and hygienic. They are always ready for the accountability of official attachments because they always need to play the role of leaders. They always need to be effective with their staff and management.
Training program
It helps the employees to be more efficient in every department as they sometimes need to work in other departments unexpectedly. If the organization enrolls them in such training, which will not only help them to understand or cop up with any situation that may occur in the organization but also add some extra values to the organization.